Welcome
Welcome to Wombleshyre Labradors. We are located in Northern New Jersey and are also members of the
Jersey Skylands Labrador Retriever Club
.
We are dedicated to producing Labrador Retrievers who are physically and mentally sound family companions. Our Labradors are wonderful family members who train easily and are eager to please. We breed and show for confirmation and only breed when we want to keep a puppy
Breaking News
Mia's puppies have landed! 6 healthy puppies were born November 26th. Two black and four yellow with an even split of sex. Puppies will likely be available towards the end of January 2023! Stay tuned for more news or
contact us for updates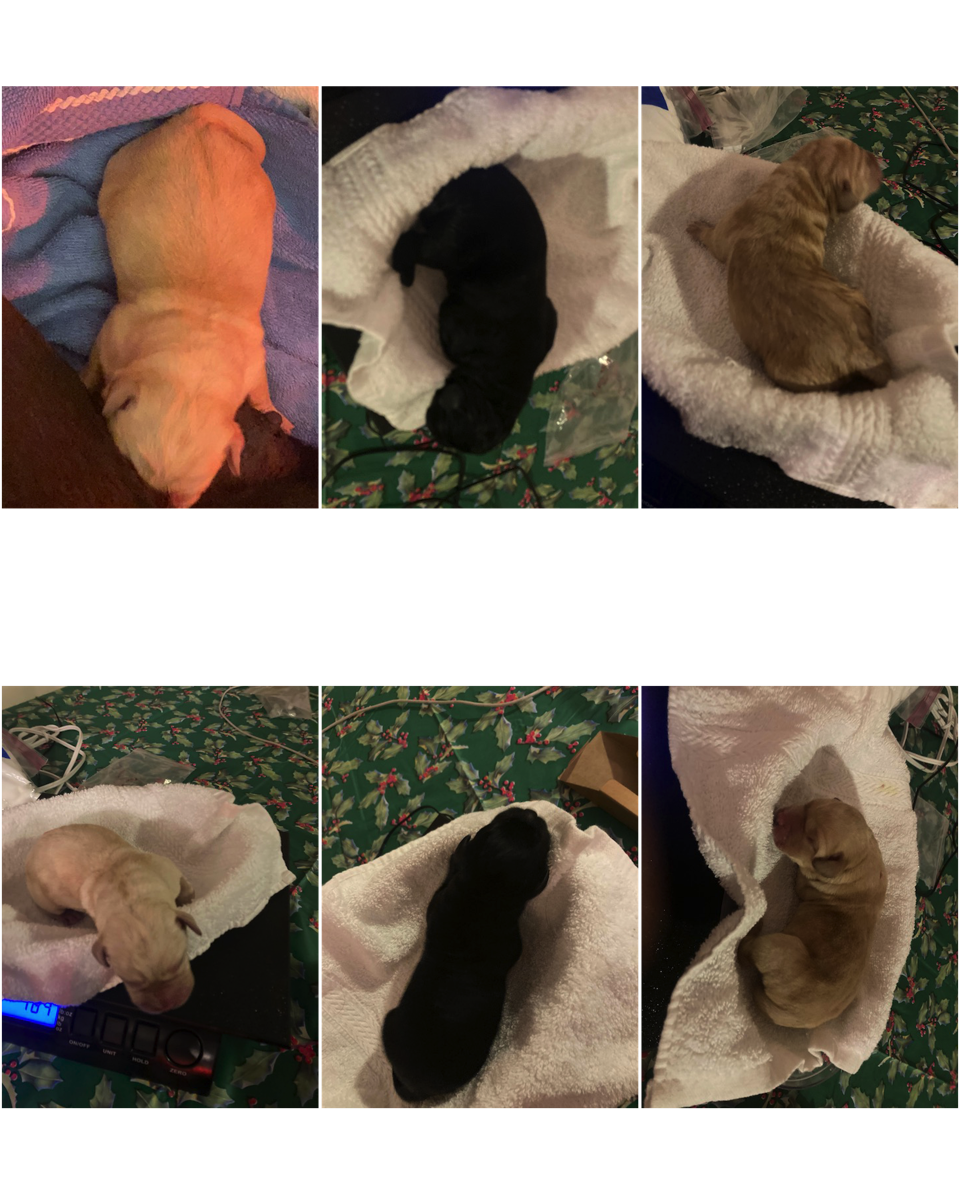 All the puppies are doing well and spend all day sleeping and feeding on Mia!
Mia loves her puppies and it is a struggle to take her out of the pen for her breaks.
The puppies are slowly beginning to show their different characteristics and it will be great to see them develop when they eventually open their eyes by the third week.
Also check
Moula's Blog
for more updates
Our first Labrador was a star in her own right. Moula Pepper never thought she was a dog. Moula was a labrador mix who loved to live and act like one of us. She started to write her own blog and though she is no longer with us - her blog lives on through the eyes of her sister Souris Malo. You can read her blog at
morningswithmoula
Brookberry Arabella Castellabate
Wombleshyre Izabella Castellabate
Izabella is Arabella's daughter and our star! She has been in 15 shows before her first birthday and ribboned in every one. She loves swimming and is quite the diver, see her in action on her YouTube page!
Diving Izzy
Izabella arrived in Arabella's first litter.
Wombleshyre Miabella Castellabate
Mia is a bright addition to the family. Famed for chewing everything under the sun, she has lit up the whole household with her unstoppable capacity for mischief, mayhem and making the whole house smile.

Miabella was part of Arabella's second litter and is now expecting her second litter at the end of November 2022
Wombleshyre Fly Me To The Moon Raven
Raven is a very recent addition to the family and was part of Arabella's third litter. She is super smart and has worked out how to climb the steps onto our bed!

She is very cute and her only vice is she likes to collect towels we leave on the kitchen floor to soak up the mud and wet after the puppies come back in from the rain.
All the puppies at Christmas!
All the Puppies from Arabella's first litter!

Each breeding is carefully planned. We only breed when we're planning to keep a new pup for ourselves. We strive to breed good looking, healthy dogs with outstanding temperaments. All our dogs are hip, elbow, heart and eye cleared. All puppies are placed on an AKC Limited Registration. They are vet checked, micro-chipped, will have had their first shot, been de-wormed before they go home.

We encourage our puppy families to stay in touch we love to hear about the dogs and hope to be a resource to their owners throughout their lives.Please contact us if you have any questions or would like to know more about any of our dogs......